FITS & Starts Reader
Welcome to FITS &Starts new format. I hope you have been enjoying our articles as well as taking part in our "Question of the Month" contests. - Feel free to contact me with any questions or comments.
Picture yourself turning on your computer and instead of that reassuring desktop appearing you get nothing... or maybe the dreaded 'blue screen' informing you of a serious problem... or in another scenario you have just returned to your vehicle only to find your trusty laptop has been absconded with.
If you've been a diligent computer user this is the moment you go, "thank goodness I have that recent backup"... if you just broke out in a cold sweat and are screaming (possibly just to yourself so as not to attract too much attention) "no, no no, this can't be happening...", we need to talk.
Don't think that loss of computer data couldn't happen to you, it can. It doesn't matter that your computer is brand new, that you 'never do anything risky' with your computer, that you have 'good Karma'... data loss can still happen to you.
With all the digital photography images, email correspondence, music, not to mention the vital business data, appointments and customer information that gets stored on our computers, backup is more important now than ever.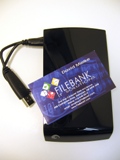 The good news is protecting your data is relatively easy, which is why it is so unfortunate that so many people and small businesses do not have a proper backup. I say proper backup as many people think they are backing up and find out (too late) that they don't have some necessary/critical files or worse they don't have any files in their backup. Did I mention that I much prefer backup to disk methods..? CD, DVD or flash drives are too unstable for backup purposes. With plenty of external hard-drives to choose from (like the compact one pictured with my business card), what's holding you back?
FITS backup strategies are designed to suit every budget. Business strategies can be deployed for as little as $300. Solutions for home users that start at less than $100. (For more information on backup strategies see FITS webpage here.)
Need a backup plan? Not sure if your backup is doing what it should? Contact FITS for a backup assessment at no-cost. Sales@FileBankIT.com (416) 640-2874.
TED Talks - The Educational YouTube
TED (Technology Entertainment & Design) is a set of conferences available on a wide variety of topics of "Ideas Worth Spreading". Typically lasting no more than 20 minutes you can watch videos on facinating (okay maybe only to some) topics from some highly qualified speakers.
A wide range of topics are covered including:
It's a great way to get in some "listen and learn" time when you have a spare moment... or you could stick with the new Mahjong or Solitare on your Windows 7 System... or go over to YouTube for some entertainment... :)
Turning our attention to web browsers for a moment (the program you use to surf the Internet - E.g. Internet Explorer, FireFox, Chrome etc.) Opera has released its latest candidate and it is worth a look, especially if you are on Windows 7.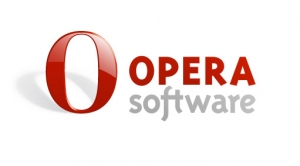 Opera has typically been feature rich and fast and it just keeps getting better. Just to focus on some items you will notice as a user (and not bore you with the technical speed tests etc.) Opera's tab management is something to behold as it has a visually oriented design. Featuring thumbnail (miniature picture) viewing of tabs (ala Win 7); a 'Speed Dial' page that lets you choose from a customizable selection of favorite sites that are displayed in thumbnails, and sporting a "Closed Tab" feature (similar to your Recycle Bin) allowing you to navigate multiple web-sites or pages with ease.
The 'Smart Search' is another nice feature as Opera combines the address bar with search engine capability.
If your eyes are getting bleary you can use the built-in zoom feature (magnifier) to help read the small print. Opera it even has a built in notepad to copy text or make notes along the way.
Did I mention the password management, content blocking, anti-malware protection or the fact that you can even manage your browsing though voice command. Check the newest release out at Opera's website (here) or see a short vidio clip on Opera (here).
You just have to hear this Opera sing in order to appreciate the features described above - Happy browsing.
Contact FITS with your questions. (Sales@FileBankIT.com or 416 640-2874)
iPad Revisited - From Gerry's Point of View
Last issue I gave you my take on Apple's new iPad. In this issue FileBank's president, Gerry Doedens, gives you another angle on this device. (Occasionally we have differing opinions on such topics... so I thought you may appreciate his viewpoint :) - See Gerry's article here.

(Feel free to send me your comments. Sales@FileBankIT.com or (416) 640-2874.)