Microsoft Windows 7 - New To You?
For those of you still using Windows XP (or in some cases Vista) the upgrade to Windows 7 brings with it some outstanding, time-saving, and dare I say, maybe even cool features.

Windows 7 should change the way you use your computer (at least a bit) however, the switch may involve breaking some old habits in order to take advantage of these new features. Let's get a quick overview of some items you may find useful:

• The most highly adopted feature is the' Search Programs and Files' text box just above the' Start' icon. If you try only one new feature, make it this one. It will be your new best friend for finding items. No more navigating manually through menus and folders to find a program or a file that you want to work with, simply type in some key words and select from the results.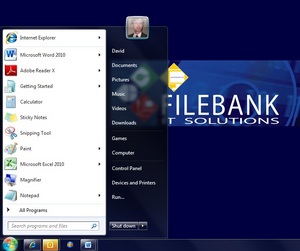 We're not talking the old, search for file name or partial file name we're talking, if the words you typed are in any document, program name, or email message, Search will find it for you. The results are displayed immediately (while you type), organized into groups with headings (like Programs Documents or Email), which can be delved into deeper as necessary.

• The taskbar at the bottom of your screen has come alive (in a good way) allowing you to get a quick preview of open program pages, via small translucent pop-up window displays.

Read the full article on Windows 7 at FITS web...

For more information - See the Windows website or send me an email (DMielke@FileBankIT.com) and I'll reply with additional articles to read if you want to learn more about Windows 7.
A Disaster Waiting to Happen
The disaster in Japan should serve to remind us of the importance of disaster recovery planning. We are very lucky to be living in Canada (for many reasons) and hearing the latest evening news once again prompted me to thank my lucky stars.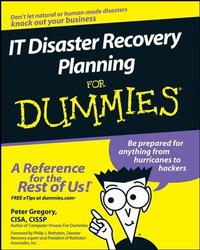 Surprising, to myself at least, is that although most of us understand the importance of disaster preparedness, many small businesses or home computer owners don't have any form of backup. (Read the full article on DRP at FITS web...)

If you need some incentive to get a plan, keep in mind the majority of small to medium sized businesses that experience downtime (as a result of a disaster incident) are rarely able to recover and go out of business as a direct result of the disaster.

Don't get caught un-prepared. FileBank IT Solutions can implement a reliable disaster recovery plan for as little as $350 or $23 per month.

To assist the victims of the Japanese Earthquake/Tsunami see the Canadian Red Cross website at http://www.redcross.ca/article.asp?id=38380&tid=001. You can donate online, by phone or text the word ASIA to 30333 to make a one-time donation of $5.00.

Contact David at FileBank for a no-charge consultation on your computer disaster recovery strategy dmielke@FileBankIT.comor (416) 640-2874.
Anti-Social Activity - Or Please Adjust Your Facebook Settings
I haven't cautioned you on Facebook lately so let's just take a quick review to see how well you know your Facebook security features.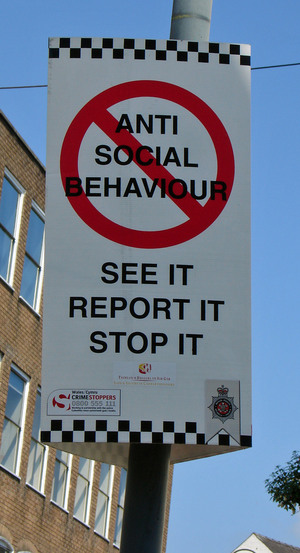 Remember a while back when we had to adjust our settings to opt out of sharing any personal information with Facebook's partner sites? Next, we were scrambling to secure address and contact telephone numbers from third-party applications and websites. And now we need to stop "Liking" things or suffer the consequences.

Facebook can use your name and profile image alongside any product you endorse, per its privacy policy so if you don't like it – Don't "Like" it.

See how to adjust your settings and read the full article on FITS web here...

Feel free to contact me with your questions at DMielke@FileBankIT.com or (416) 640-2874
The recent launch of Firefox 4 seems to have attracted considerable interest from browser enthusiasts. There is a bit of controversy over the numbers shouted out by the marketing gurus however the initial day downloads are in the millions (See PC Words Article on the launch numbers if you are interested - http://www.pcworld.com/businesscenter/article/223314/firefox_4_vs_ie9_launch_day_breakdown.html)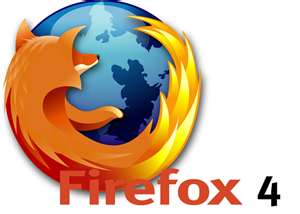 With Firefox's cross-platform design (Windows, Mac OS X, Linux and even FreeBSD) it is able to span across a wider customer base, Microsoft's recently-launched Internet Explorer 9 is only compatible with Windows 7 and Windows Vista. Microsoft and Mozilla have traded barbs over the former's decision to dump the XP users. (Go figure it was Microsoft refering to XP as outdated.)

Both Firefox and Internet Explorer have been on a downward usage trend with Google's Chrome and Apple's Safari being the main contenders clawing away at their market share.


You can download Firefox 4 at Mozilla's site or test drive IE 9 at Microsoft's site.

As always, contact me if you have any questions. (DMielke@FileBankIT.com or 416 640-2874)