In This Issue of
FITS & Starts:
Fraud Alert
Flash Update
Adobe PDF Reader Update
Java Q & A

FITS Web
Considering a Server for your office? Go Virtual with FITS. (More here)
Reduce hardware investment, Save on Power and Cooling costs and get Disaster Recovery second to none…
Inexpensive Backup Solutions (Click Here for Peace of Mind)

Backing up data is critical for business as well as home computers. FITS has solutions from no-cost to multiple redundancy versions…
Virus & Malware Issues -Beware of Fake Virus Programs... (Click Here for More Information)
FITS has solutions and advice to keep you safe, including restricting Internet access for business…
Web Presence is a Must for Business (Click Here to see why)
FITS has affordable solutions to get your business profile on the web.
Question of the Month:

What program is often used to read PDF documents?

Send your response to Info@FileBankIT.com before July 15, 2011 to be eligible to win a 1 GB USB/MP3 Player.
The winner of last issue's prize was: Elizabeth T.
Thank-you for your responses and yes, you can win more than once.
Contact Us:
David Mielke - FITS Computer Consultant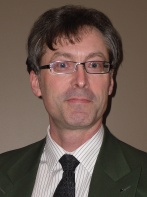 ---