In This Issue of
FITS & Starts:
3D World Arriving at Your Monitor
Dumb Smartphone
Computer Devices - Unplugged
Fraud Alert - Repeat Broadcast

FITS Web
Considering a Server for your office? Go Virtual with FITS.
Reduce hardware investment, Save on Power and Cooling costs and get Disaster Recovery second to none…

Backing up data is critical for business as well as home computers. FITS has solutions from no-cost to multiple redundancy versions…
Virus & Malware Issues -Beware of Fake Virus Programs...
FITS has solutions and advice to keep you safe, including restricting Internet access for business…
Web Presence is a Must for Business
FITS has affordable solutions to get your business profile on the web.
Question of the Month:

What main colour the Windows "Safely Remove Hardware" Icon?

Send your response to Info@FileBankIT.com before October 15, 2011 to be eligible to win a .
The winner of last issue's prize was: Carol Clark.
Thank-you for your responses and yes, you can win more than once.
Contact Us:
David Mielke
FITS Computer Consultant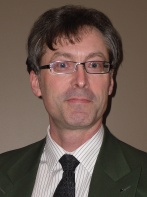 Did You Know
- FITS Makes House Calls

(We Come to You to Fix Your Computer Problems)
---